Accomplished. Professional. Considerate.
Future-Focused Legal Counsel
Protect What's Most Important
At Gene Robinson Law, PLC, we are accomplished Virginia lawyers helping clients protect heirs and elders. We offer both attorney and fiduciary services. Our firm works with clients in Arlington, Virginia, and Washington, D.C., as well as the surrounding areas of Falls Church, McLean, Fairfax, Loudoun County, and Prince William County, Virginia.
Estate Planning, Probate & Guardianship Attorneys in Arlington, Virginia & Washington, D.C.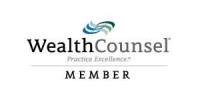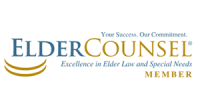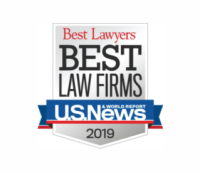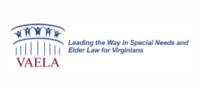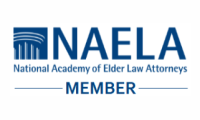 Why Work With Us
Our Relationship With You
We believe trust is a critical part of a successful attorney-client relationship. From the moment you start working with us, we'll aim to establish a partnership founded on mutual respect and understanding.
Our Personalized Care
Your needs are different from anyone else's. Rather than present you with a one-size-fits-all solution, we'll take the time to understand your goals in order to craft a plan that's specifically tailored to you.
Our Years of Experience
Our team has decades of combined experience in the areas of estate planning, probate, and other related matters. We'll be able to offer you knowledgeable advice based on the successful cases we've handled.
Testimonials
What Our Clients Have Said
"Gene was recommended to me. Gene creates a personable office atmosphere and he enjoys people. I don't feel there are constraints in asking him for clarifications. He's relaxed when explaining legal ramifications and gives his personal insights appropriately. He offers helpful recommendations, and there is no pressure as he explains the pros and cons for me to decide. I no longer dread meetings with my attorney because Gene makes legal issues as client friendly as possible."
"[...] As my father's guardian, Gene facilitated a placement for my father in an assisted living facility and subsequently placed my father in the hospital and close nursing home after consulting with family members. Gene has also always kept our family included and informed of any changes in my father's condition. This has been especially important to us since we live out of state. Gene has done a terrific job in all decisions concerning my father's care."
"My husband, mother and we have appreciated Gene Robinson's competence and integrity since we first met him many years ago. [...]
When we recently purchased property in the Virgin Islands, Gene "went above and beyond" in dealing with the title attorney and making sure that our trusts were handled properly.
We have dealt with several other trust attorneys in the past for our parents and Gene is the only one that we would unequivocally recommend."
Who We Are
Accomplished
Professional
Considerate
Our team provides attentive and intelligent counsel to clients throughout the Arlington, Virginia, and Washington, D.C. areas. Contact us today for help with matters such as long-term care planning, advance directives, and estate administration.
Protect Yourself & Your Loved Ones
Creating an estate plan can be incredibly daunting. You want to be sure your assets will be handled according to your wishes and that your family will be taken care of once you're gone. Consider hiring an attorney to assist you in the drafting of your will or another related task.
At Gene Robinson III Attorney at Law, we're ready to offer you honest and personalized advice during the estate planning process. Tell us about your needs. We can advise you on the documents you may want to include in your estate plan as well as help you draft them.
Our founder, Gene D. Robinson III, is also a Certified Financial Planner™. As a CFP®, he can provide you with both legal and fiduciary services in regard to estate planning. Contact our office today to set up a consultation with Attorney Robinson.
Our team serves clients in Arlington, Virginia, and Washington, D.C., as well as its surrounding areas. Get in touch with us today if you need assistance with estate planning in Falls Church, McLean, Fairfax, Loudoun County, or Prince William County, Virginia.